Valentine's Day doesn't have to be a pricey gift-giving occasion, but we understand everyone's price points are different and what maybe an extravagant gift to some is not to others. We've divided our Valentine's Gift Guides into two categories - Luxe & Lovely and under $25 (which we will be posting on Monday). We still stand behind our mantra that no matter what the price, gifts should be useful for the person you are giving them to...we should also note that jewelry is always useful - how else would you decorate your neck?
I love love love this Staub pan! What a great gift for someone who likes to cook.
Luxe sunglasses are a great gift...Valentine's colors but also a reminder that summer is around the corner!
Here's a cute take on a heart necklace...love the Tiffany blue color.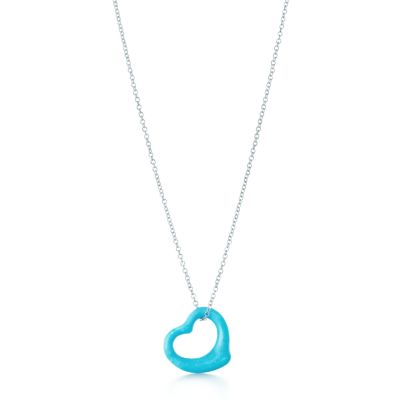 Elsa Peretti Open Heart Pendant
$695
Image Source: Tiffany & Co.
This leather pouch and ring box are super cute and great for anyone who travels regularly.
Can it get more luxe than cashmere slippers with your monogram? Grey with pink monogramming would be super cute!
Here's a few Luxe & Lovely suggestions for your Posh Purpose man. I love the embossed game set because your man's poker chips can be neatly contained in this attractive box and left out for display.
This Burberry tie is beautiful and suitable for any businessman.
Mr. 3 only wears French cuff shirts and I know that J's dress shirts for his suits are also French cuff. If your sweetie is similarly like minded, these would be a classic gift he could use everyday!
If your man is a collector of cuff links, here is a pretty but manly box that he can use to store his "man jewelry."
Did we miss anything awesome and Valentine-y? Let us know in the comments below! Be sure to check back Monday for our Under $25 picks!