I'm obsessing over this chair:
OB-SESS-ING! Beautiful leather, tanned in northern Italy with mid-century style legs made of solid black walnut. The chair was also made in my home state of North Carolina (USA! USA! USA!). Be still my heart and order me the ottoman too: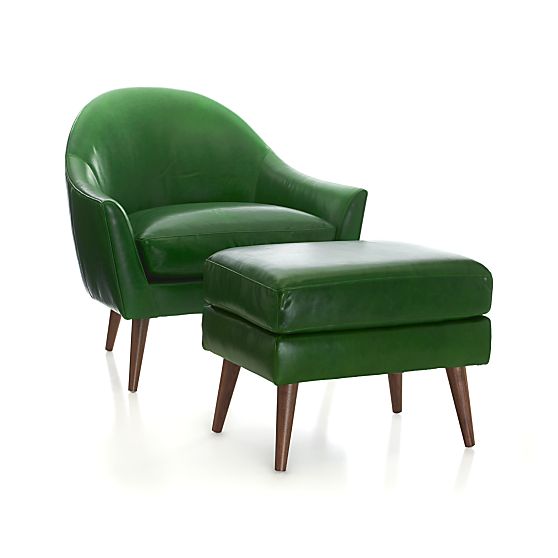 Bryce Chair & Ottoman
$1,499 for the chair and $649 for the ottoman
Image Source: Crate & Barrel
This set is gorgeous and I would say worth the price tag. Good thing this isn't a
Furniture Fight
because the competition wouldn't stand a chance.