Y'all know I dearly love to mix and match beautiful china
and my dream closet would look similar to the inside of a Tory Burch boutique, so I was super exited when
Tory Burch debuted her new line of mix and match china, barware, and table linens last week
. I'm a big fan of Tory Burch's shoes, handbags, and especially her clothing, so I was expecting to have a similar reaction to her newest additions to her home collection.
Image Source: Tory Burch
At first glance, I loved all the elements of the abstract pattern of the china with the blue flowers on the linens and the pretty glassware.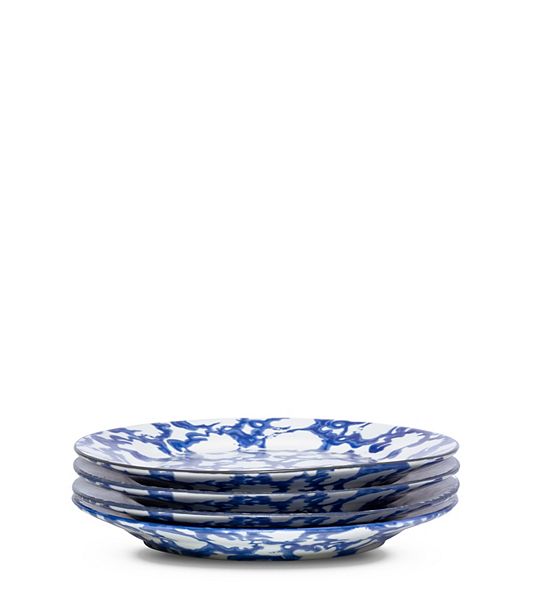 Image Source: Tory Burch
However, as I kept looking at the individual pieces I just didn't find them quite as exciting on their own.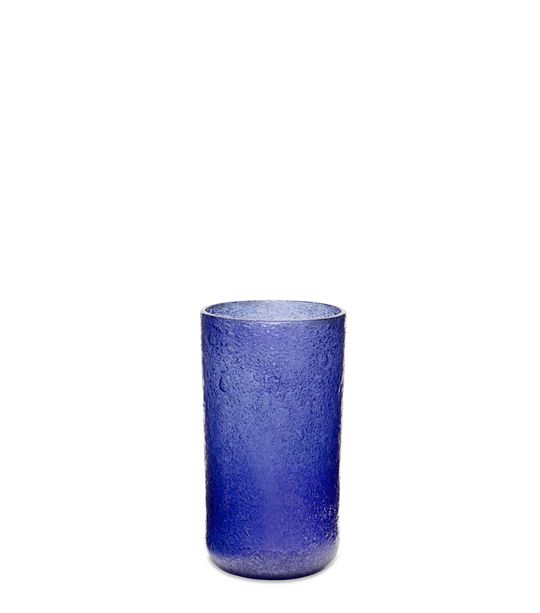 I feel like I've seen this before!
Mackie Highball
$60 for set of 4
Image Source: Tory Burch
I found the prices to be reasonable and on par with Kate Spade china, but I'm a bit concerned about craftsmanship. While other designers have come out with their own china, most of them partner with established and reputable china manufacturing companies - Kate Spade and Marchesa are with Lenox, Monique Lhuillier is with Waterford, and Vera Wang is with Wedgwood. Tory Burch has not disclosed her manufacturer or even the country of origin...which makes me uncertain about the quality. Generally speaking, if the manufacturer is special or the goods are made in a country known for quality (USA!, Italy, France, England, Scotland, Spain, Portugal), designers looove to call it out. For example, Williams-Sonoma has a line of barware called
Dorset
that is unique to WS stores, but in their
product descriptions
they note that the barware is hand-cut and produced at an 80 year old Slovenian glasswork factory. Tory Burch notes when products are hand-blown or hand-painted but doesn't say where or by whom.
Another issue I have with the line is that it is billed as everyday entertaining, but the glassware is hand wash and, although, the place mats say you can wash them on the gentle cycle they also suggest dry cleaning. In my experience, if dry cleaning is suggested it's probably best for the long term care of your items. Now to keep it real with y'all, I have plenty of hand wash only items, but that's because I'm using crystal glassware and fine china everyday (yes I'm cray-cray)....not because I picked out and purchased something that was marketed as "everyday." I wouldn't want to pay a weekly dry cleaning bill for place mats and napkins.
Finally, my last complaint is the $395.00 plastic ice bucket (it says acrylic, but that's code for nice plastic). It's so pretty and the square shape is different from most ice buckets, but the price tag on this super fun piece of plastic is just too high and acrylic can be easily scratched. I can only imagine what they might try to charge for crystal. I also can only imagine what I would do if someone scratched my $400 ice bucket (a simple "bless your heart" would just not cut it my friends).
With all my complaints, I still love the line when it's all paired together. Overall, the price point is reasonable and it surely does make for a cheerful table! What do y'all think? Fans?